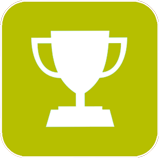 ---
Overview
Each year The Society for Clinical Trials presents an award to the randomized clinical trial published (either electronically or in print) in the previous year (2018 in this case) that best fulfills the following standards:
It improves the lot of humankind.
It provides the basis for a substantial, beneficial change in health care.
It reflects expertise in subject matter, excellence in methodology, and concern for study participants.
It overcame obstacles in implementation.
The presentation of its design, execution, and results is a model of clarity and intellectual soundness.
The deadline for nominations is January 14, 2019 and the award will be presented at the SCT 40th Annual Meeting, May 12-22, 2019 in New Orleans, Louisiana, USA. Nominations must be submitted online at (http://www.sctweb.org/meeting/totyNom/intro.cfm) in a single file including the following items:
The full citation(s),
A letter outlining how the trial meets each standard, and
Other comments regarding why the trial deserves the award.
The trial must be closed to patient follow-up and have been published in print or electronically in the calendar year 2018. For questions, please contact Scott Evans (evans@sdac.harvard.edu), Chair of the David Sackett Trial of The Year Committee.

Read more about the past Trial of the Year recipients at: http://www.sctweb.org/public/about/toty.cfm
---